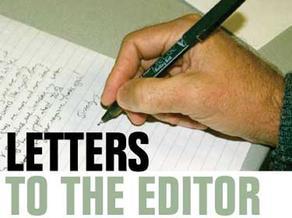 Addressing my last Letter to editor
I wanted to address some comments I have had on my letter in the May 4, 2018 edition of the Catalina Islander, and to situate a bit more clearly the purpose of my research. Nearly immediately after publishing, I realized an egregious error: I wrote that the Catalina Island Company owns nearly 90% of the island. This, of course, is not true, as the Catalina Island Conservancy holds 88% of the island in a land trust. According to multiple printed sources, 11% of the island is owned by the Catalina Island Company and 1% is owned by the City of Avalon and private individuals. To quote the Catalina Island Company site directly: "The principal private landowner is the Catalina Island Company (SCICo), and it is the corporation's intention to selectively develop a portion of these assets in an orderly and profitable manner while preserving the charm and unique character of the island."
I think this quote points to part of my motivation in my study: I want to clarify the experience of living on the island, and to make more transparent for myself and others how the areas that are developed and preserved impact the community, and if it is fact "in an orderly and profitable manner while preserving the charm and unique character of the island." I have grown up visiting, studying, and researching on Catalina Island. I visited Fox Landing twice while in middle school, spent a semester as a student at the USC Wrigley Institute just outside Two Harbors, and spent the much of the past four years researching on and about the island, and as a visitor to the island. I do not claim to be an islander, and am therefore limited by my time on and research about the island in my ability to speak to the islander experience with this topic and its implications. I have pursued understanding the social dynamics, history, and justice of development on Catalina Island to gain a better understanding of this special place, and with the hope that with this understanding, I might be able to contribute to a sustainable inhabitance and economy on the island.
While I am not an islander, I do hope to use my place as a researcher to amplify the voices of residents on the island. Rather than trying to speak for the islanders, I am trying to share what islanders have said to me in speaking for themselves, and in turn, create a dialogue among island residents and island managers to create a more complete narrative of the experience of living on a tourism-dependent island. I understand that it would be best for this work to be done by one of you that is in fact a resident of the island. I chose to pursue this work anyhow as it became clear that there were some great risks to many in resident positions if they chose to investigate questions related to the priorities of tourism development on the island.
I myself have faced barriers in conducting this research due to the highly sensitive nature of political relationships among tourism, economy, permanent residents, and conservation on the island. I have had the project shut down in the past, been limited in my efforts to acquire funding, and faced spatial boundaries to where I can conduct my research all because of the politics of influence and economy on the island. I took this push back not as a personal attack, but as a reason to keep asking questions that their must be interesting answers to. Many times over in interviews, residents expressed fear of the backlash that could come for being identified as a participant and speaking one's mind. These comments have encouraged me to further conduct this study, to better understand all perspectives, but also to appreciate the privilege I have in asking these questions without the ramifications of losing my home, employment, and community.
I hope this has made a bit clearer why I have been doing this work. I am eager to hear your perspectives on this work, whether you agree with my last letter's summary of findings or not.
Phone: 805-550-0727
Email: kcanfield@uri.edu
Sincerely,
Kaytee Canfield