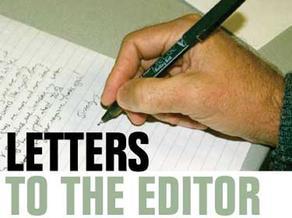 Considerations for a Avalon sustainable hospital
As I have read in the newspapers- the "team" is working on a sustainable budget for Catalina Island. It's good to see that they are analyzing past years' money allocations so the same kind of problems are not made again.
Now, to my point, lest it be put on the back burner…the hospital. My daughter is assistant CEO of the hospital she works at. Same problem. Bring it up to code and new standards, etc.
It appeared when the ballot request was done and voted down, there was a lot of needed information missing. My daughter talked about this.
The "committee" needs to find the ground location working with the Catalina Island Co. to establish the land costs first. Then, the architect to draw up what is needed and the costs to the penny, then possibly an engineer to develop the needs for supplying necessary water to the hospital facility-plus water reclamation (possibly to include landscape needs) and/or desalination specifically for the hospital areas—again, costs to the penny…
The environs should include (in my opinion) a dorm-like, nice building to house those who are going to work in the hospital- with all the considerations above included.
Hopefully, this would not be just a big cement building. It would be possible using the creative talents of a well known landscape company (like Brightview) to make a waterwise landscape to be oasis like palms, cyclads, euphorbias, yes-even synthetic lawn areas-all this including a designed irrigation system using reclaimed water and of course-costs to the penny. And, of course, where is the money to come from?
Almost everyone I talked to said "A dollar ahead coming and leaving" No prob. But not if you take it for your budget! Just an observation.
Coming to Catalina for over 60 years …
Respectfully,
David Junod CCN
A wallet lost and found
Thank you thank you thank you to the Catalina Avalon transit bus company, bus driver and office personnel. On a day trip before a two week cruise I was enjoying an island overview by local bus when my pocketbook toppled over. I mistakenly thought I had retrieved everything. I jumped on a two-week cruise ship only to discover no wallet. On arrival back two weeks later, I called all the businesses I had visited in Catalina and finally remembered the bus ride. A passenger had returned my wallet to the bus driver who brought it into the office who knew exactly where it was when I dejectedly called, and mailed it back promptly. Intact! Many valuable documents.
Everywhere I went I was greeted with assistance and positive comments from residents of Catalina Island.A stunning artist/ volunteer J.Grear at the Art Guild showed us the local museum and sold us some local art work extremely reasonably priced and well executed.
My Las Vegas home is a far cry from the quiet splendor of Catalina Island but I see why you all love it so. I will be back.
Warm regards,
MaryEllen O'Brien
Las Vegas, Nevada