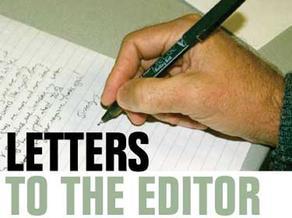 Love and respect for Packy
For Packy: With Love and Respect from all us in Avalon whose lives you have touched:
"The greatness of man is not in how much wealth he acquires, but in his integrity and his ability to affect those around him positively." —Bob Marley
Kathy Thompson      
Catalina

Love and respect for Packy
For Packy: With Love and Respect from all us in Avalon whose lives you have touched:
"The greatness of man is not in how much wealth he acquires, but in his integrity and his ability to affect those around him positively." —Bob Marley
Kathy Thompson      
Catalina
Remembering wonderful Packy
I worked with Packy Offield for over a decade as a member of the Conservancy Board of Directors, a member of the Tuna Club Foundation Board, and as chairman of the San Diego Zoo Conservation Advisory Board and later as a board member of San Diego Zoo Global.  I am deeply saddened by his passing.  As a full time Avalon resident for over 17 years, I also benefited from Packy's community spirit, and his graciousness and generosity toward this town and its people he so loved.  We have all lost a wonderful human being, and much too soon.
Most of my fellow Avalon community members are aware of Packy's and his family's support of local organizations in town, his leadership in marine fisheries conservation, and his longtime passion for the Catalina Island Conservancy.  What most people don't know, and which I wanted to share, was Packy's involvement in international conservation efforts to protect endangered species around the world.  Since the late 1990s Packy, both personally and through the Offield Foundation, sustained these efforts with time, wisdom and millions of dollars.
Packy supported work with the endangered Komodo Dragons in Indonesia, Golden Monkeys in China, the Harpy Eagle of Central and South America, reptiles and amphibians of the rain forests of Cameroon, Caribbean iguanas, Northern White Rhinos, a wide range of African primates, and near and dear to my heart, the critically endangered endemic forest birds of the Hawaiian Islands. He also supported the development of diagnostic and genetics laboratories at the San Diego Zoo's Institute for Conservation Research, as well as construction of a veterinary diagnostic laboratory in Africa.  Packy sponsored dozens of postdoctoral fellowship programs at the zoo and for conservation programs around the world, as he believed deeply that education and research were the keys to preventing extinction worldwide.
He did much more as well, but I hope these examples provide a sense of the depth and breadth of his involvement in the global effort to prevent extinction.  Truly remarkable.  And in 2006 Packy was awarded the Conservation Medal by the Zoological Society of San Diego for his international efforts as a conservation advocate and philanthropist.  Past recipients have included Jane Goodall, E.O. Wilson, Jared Diamond, Sir David Attenborough, and His Royal Highness The Duke of Edinburgh…not bad company for an 'island boy.'
Thank you, Packy.  You left the world a much better place.
Much aloha,
Cliff Hague
Avalon
A new Vons for Avalon
Last Tuesday, Aug. 4, approximately 500 people showed up in People's Park to show their support for a new Vons on Beacon.  More than 400 of them were wearing red shirts, pretty impressive.  Most candidates for office in Avalon would win in a landslide with such a show of support! Regardless, the vote came down to three council members, Richard Hernandez, Oley Olson and Joe Sampson.  Hernandez was not in support of the project and Oley was in support of the project so really it came down to Joe Sampson.  That is a heavy burden.
Joe voted in favor of the project.  I think everyone in this town should find him and shake his hand.  It took courage for Joe to vote for this project in the face of some pretty heavy lobbying by CESA and their lawyers.
Thank you Joe, and thank you to the citizens of Avalon for showing up and making your voices heard on this important improvement to the future quality of life in Avalon for residents and visitors.
John King
Avalon Resident
Are we winners or losers?
We write in response to Mr. Kris Wilhelm's half page Letter to the Editor in the Aug. 7, 2015 Islander issue, discussing comments made in an internal CESA member email that he obtained a copy of.
While we disagree with the vast majority of his letter, let us start by acknowledging an error on our part.  On the closing page of the "Tour Plaza Master Plan Study" there appear the names of two individuals, Mr. Wilhelm, and Mr. Flieri of Katalyst. If you haven't seen it, you can still view it on the city of Avalon website as part of the attachments H-J for the Council agenda for the Vons appeal hearing on 8/4/15.  We made what we thought was a logical inference that the document was the joint work product of those two individuals. Mr. Wilhelm has stated he had absolutely no input into that document and it was the sole work product of the consultant that they hired for design options, so we would like to correct our misinterpretation, and apologize to Mr. Wilhelm for that inference. We also need to retract the credit we gave him for telling his bosses the truth, and instead extend that credit to Katalyst for telling their customer the truth, as it related to the negatives associated with placing the market in the Wilcox lot because of the traffic impacts to three streets, the unattractiveness of the retail box format, and the potential negative impact to property values of the adjacent properties.
The balance of Mr. Wilhelm's letter tries to make a case for how the Island Company has been so open about their development plans for the market, but he has to reach all the way back to an obscure quote in an Islander article from 2001 as his most recent reference. There have been a lot of adjectives used to describe the Island Company over the last decade, but transparency and candor are two we have never heard used.  The  standard modus operandi has been to roll out plans after the design and location decisions have been all but made, often to a limited  "invitation only" function where critical comments were not well received.
Mr. Wilhelm seeks to make his case by stating that the Wilcox property has been under possible consideration for 50 years. Yes that is true, but so have the Field of Dreams, the current home of City Hall, the former city hall area, and probably several others.  Rudy Piltch in a June 2014 public Design In Concept meeting discussed  several options that were considered when he was head of real estate development for the Island Company many years ago, and he said the same location as the new  proposed Vons was ruled out 20 years ago, and now he worries about traffic pattern implications.
Mr. Wilhelm references the Island Company's 15 Year Plan, which we believe was adopted after significant public input in the late 1980s.  Interestingly, that plan has not only a market, but also the arcade and post office relocated onto the same Wilcox lot—as envisioned then, the two-story design was turned on the lot so as not to take away 100 percent of the hillside views, and provided what appears to be parking for about 50 vehicles along Beacon.
Twenty-six years later we now have a design that is noticeably inferior, incorporates a reverse delivery design that is outdated and safety flawed particularly when there are now well over 2500 vehicles. When Mr. Wilhelm states that,  "the proposed Vons application that is currently before the council is the best it can be," we must respectfully disagree. There are and always have been better options, and this final design is even a giant step backwards from what was proposed in the 15 Year Plan in terms of positioning, neighboring impact, and parking.  In 26 years of review if this is the "best it can be," then we would say their planning process is seriously flawed.
With regards to points raised by Mr. Wilhelm about a Golf Gardens relocation, the initial reference came from Vons earliest submitted lot plans which labeled "future park" where the Golf Gardens currently is situated.  Mr. Wilhelm says, "we as a company have never seriously discussed relocating  Golf Gardens and there are no plans to do so now," but that seems to be contradicted  by the fact that in 2001 there was a plan to not just relocate but to completely close the Golf Gardens , which was only stopped by a petition drive yielding over 800 signatures.  One must also ask why the 2014 Katalyst study for the Tour Plaza shows the Golf Gardens replaced by a small park in all four versions.
The bottom line is, you can try to spin it however you like but there were four options presented in that 2014 Tour Plaza study that they didn't share with the Planning Commissioners, or the Council members or the residents, or the boaters, or the annual vacation renters.
They didn't share the fact that their renowned planning consultant, whom they hired, gave them three distinct con arguments most prominent being the fact that this choice would negatively impact the property values for adjacent properties and the scale would impact three streets.
But even worse is the fact that they also didn't share Alternative 4, which not only erases all the flaws of the Wilcox location but is a better design for any growth going forward.  Somebody was very uncomfortable when this was accidentally discovered posted on a website.  When the existence of this study on the Internet was mentioned during the design in concept meeting, it was taken down, and all Google references erased, within just over 24 hours. We think most reasonable people would view that as attempting to keep the document from public view, and an attempt to keep people "in the dark" as to possible alternative options.
The Island Company can do whatever they want with their property.  They can take the classic early California look of the former El Encanto, chop down amazing trees, not salvage the original tile, slap glass doors on the front, and make it look like an entrance to a  Macys in Santa Barbara, and that is acceptable, because it is their property.
What is not acceptable is, when warned by your own consultants,  to knowingly force a location that will deflate the value of someone else's property, more accurately 40-50 someone else's properties, and magnify an already tenuous traffic circulation problem throughout the city because it is more economically feasible for you.
What is the endgame?  There is a very great difference between modernizing and sprucing up a town and changing the entire character of a town. One man's definition of progress becomes another's definition of the loss of a sense of place. If the renewal changes the very character of what drew us all to Avalon in the first place, then in the final analysis, we all lose.
The Executive Committee
CESA
Catalina Eucalyptus Sumner Alliance