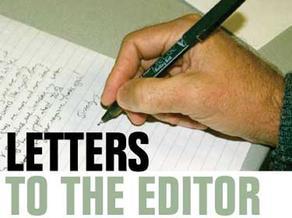 Congratulations
Congratulations to Jani Eisenhut who was recently the Grand Marshal of the Avalon 4th of July Parade! Jani has been playing the chimes in the Chimes Tower for fifty years and has entertained us with the beautiful tones of an assortment of everyday and holiday songs.
Thank you, Jani! The Chimes Tower and its Westminster chimes were a gift to Avalon from our great- grandparents, Ada and William Wrigley, Jr., in 1925. Many people have played the chimes and others have cared for the mechanism and building. But 90 years has taken its toll on the Chimes Tower and the Catalina Chimes Tower Foundation is currently raising funds to restore and refresh this beloved Avalon landmark. If you would like to be part of this project, we would welcome your donation at www.catalinachimes.org. You can get information about the history of the Chimes Tower and its restoration progress as well as upcoming fundraising events such as "BELLissimo!" on July 28th. Many thanks to all who join us in celebrating Jani's musical milestone and to those who would like to help us in restoring our beloved Catalina Chimes Tower.
Alison Wrigley Rusack, Chair
Blanny Avalon Hagenah, Vice Chair
Catalina Chimes Tower Foundation
LETTERS TO THE EDITOR POLICY
The Catalina Islander welcomes Letters to the Editor, and Guest Columns.
We prefer topics of local general interest, topics or rebuttals which refer to an article, letter or column that has appeared recently in this newspaper, and that our editors select to be either published in print or online.
Opinions expressed and claims made in letters and columns are those of the writer and not the Catalina Islander. All correspondence to the Catalina Islander is subject to publication.
Letters to the Editor should be 300 words or less, are subject to editing for length or typographical errors, and they should be e-mailed, mailed or delivered in person to our iffice and must contain the writer's name, address and telephone number (the latter two are for verification, not publication). E-mail letters and rebuttals to editor@thecatalinaislander.com.