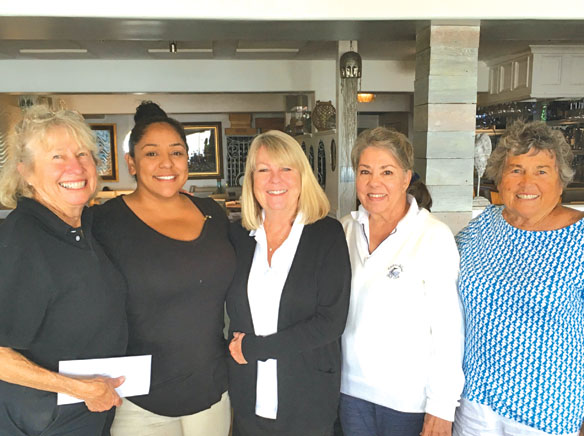 A cloudy spring day was brighten with a new Catalina Island Women's Golf Club champion Ellen Guion. Betty Tejada ( last years winner) was 1st low net and Lee Black second.
The 9 hole champion is Pat Hoefs. Val Schafer (last years winner) was low net.
Lunch followed at Steve's.
Anyone interested in joining the group on Thursdays may call Val at 510-0128.