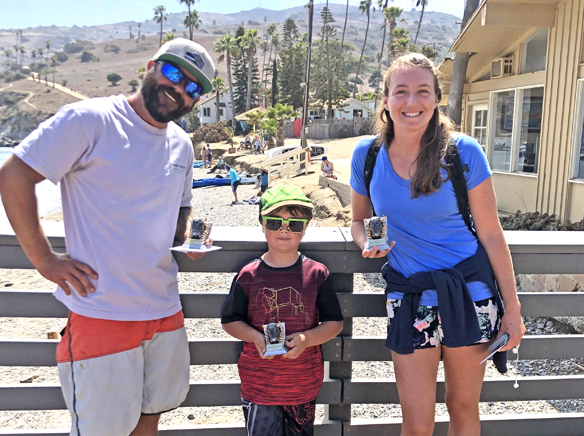 On Saturday, Sept. 1, in Two Harbors, more than 75 competitors, aged 3 to 68, flung dried buffalo waste as far as they could in hopes of winning the annual Jimmy Walker Buffalo Chip Toss, a popular event started 32 years ago by beloved Two Harbors Renaissance man James "Jimmy" Walker.
Possessing a bigger-than-life personality, Walker arrived in Two Harbors in 1981 aboard his 34-foot trawler SeaView. Drawn by the allure of island life, he soon made the West End his home, taking on every conceivable job, from shoreboat operator to notary public to local minister, leaving an indelible mark on everyone he met.
Entrants in four divisions took turns tossing circular-shaped "chips" left behind by the island's buffalo, and collected by dedicated Catalina Island Company employees, who go above and beyond every year to keep Jimmy Walker's legacy alive.
"Is this real poop?" one contestant was overheard saying.
"Do we have to touch it with our hands?" inquired another.
The record toss of 190 feet, set in 1997, remains safe for another year, as David Latka's 135-foot fling topped the men's division. Kim Boone's 78-foot toss was the best in the women's division.
Kiarin won the teen division with an impressive throw of 105 feet, and Henry won the kids division with a 21-foot toss.