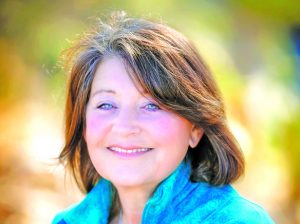 The two female council seat winners both said this week that they believe there is a movement for change afoot across the island and that they are very happy to be a part of it.
"I'm super, super excited and energized," said incumbent Cinde MacGugan-Cassidy in reaction to her strong re-election effort. "I do my homework and I'm always open to collaboration with my constituents," she said.
Beginning her second term in office, MacGugan-Cassidy said she fully understands that "it is not always about what I want, but more about what the people want."
Having said that, MacGugan-Cassidy does have priorities. She wants the Council to aggressively focus on the renovations to the terminal dock at Cabrillo Mole. "We have grant money available," she said, and that the terminal needs urgent repairs but on land and underneath the docks.
"Hopefully, we can move quickly towards design and development," she said.
Also, she said her work with Edison will continue on securing on a sustainable water source for the island, and a pipeline connecting the water supply at Baber tanks to the Wrigley reservoir.
Most of all, the returning member of the council said she felt like there was a synergistic team in place to make some progress on longstanding issues before the city.
Pam Albers, who worked for the city in other roles for 21 years, said she too was "totally excited" about the future, but that she would take some time to listen.
Albers, an attorney, said while she did work on city issues for an extensive period of time as an attorney, "the position I have now requires a different approach" and that she would let the more experienced members "take the lead" for a while.
She too, however, thought the mix of members on the council would make for a good "working group" going forward.
Nevertheless, the outspoken candidate had expressed some forceful views during various forums, said she would be speaking her mind and interjecting ideas.
Albers said she has been attending a number of meetings and city council meetings for the past two and one-half years, so she feels very well versed on all issues facing the city.
Working with a former city manager who was an expert on infrastructure issues has helped her immensely, and she has outspoken views on housing, she added.
Albers said at some point, she will propose that the city purchase all available private properties when they come on the market, especially those that can be converted in multiple units.
Given the challenges for water and land, she said this is an alternative that deserves serious consideration.
She too wants the city to move forward on the Cabrillo Mole project and work with Edison on water related infrastructure projects. Albers said the city should partition their goals to short term, mid-term and long-term approaches, which she said will greatly enhance the Council's ability to make them a reality.
Meanwhile, hospital officials are disappointed about the failure of Measure T, yet they have been extremely busy meeting with a newly found number of interested groups.
"At this point in time, one of the good things to come out of the effort was the many new doors that opened up to us," said Jason Paret, CEO of the Catalina Island Medical Center. He said hospital officials are busy collecting input from "many new voices that we learned care about healthcare on this island."
"We're still talking about the future of healthcare," said Paret, who added there would be no announcements until a full analysis was conducted, but that "I believe there are many people here who want to make health care better on this island."